Registration                 International Conference on the Lens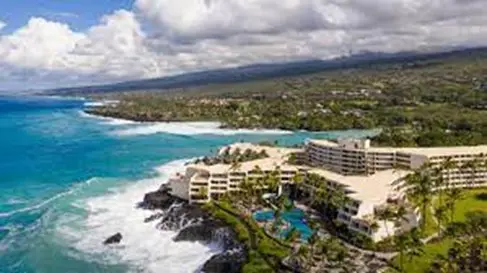 The International Conference on the Lens will be held at the Outrigger Kona Resort and Spa beginning Sunday, December 10, 2023, with Registration in the afternoon followed by a Hawaiian Welcome reception. The evening will conclude with the Kinoshita Lecture and acknowledgment of the 2023 Cataract Research Award. Because many traveling from the East Coast arrive late Sunday, this year we are offering both 6-night and 5-night registration packages with the 6-night package beginning Saturday December 9 and the 5-night package beginning Sunday December 10. Both Registration Packages end at noon on Friday, December 15, 2023, and include your hotel room at the Outrigger and other conference amenities that include:
• Daily breakfasts
• Meeting coffee breaks
• Meeting lunches on Monday, Tuesday and Thursday
• Poster Session refreshment
• Hawaiian Pupu appetizer/cocktail reception Sunday evening, Monday evening Luau with Show and the Conference Banquet on Thursday evening.
We are now accepting Registrations for the ICL 2023 with the deadline for the registrations at this special meeting rate ending November 9, 2023. After this date hotel registrations at this special rate are subject to availability. See the Registration form and directions below:
| Registration Type | 5-day | 6-day |
| --- | --- | --- |
| Single Room with scientific participant attending sessions | $2,045 | $2,278 |
| Double Room with each scientific participant attending sessions | $1,550 per participant | $1,783 per participant |
| Double Room with only one scientific participant attending sessions | $2,170 | $2,438 |
| Nonparticipating partner/spouse attending Reception, Luau, Banquet and Lunches (Monday, Tuesday, Thursday) | $250 per each participant aged 16 years or older | $250 |
| Registering scientific participant not staying at hotel | $850 | $850 |
Hotel amenities and services include a Welcome Shell Lei upon arrival, 1 tote bag per stay, cultural activities which include Hula lessons , Lei Making, Guided Cultural and Historical Tours of Keauhou Bay, Daily access to Outdoor Games (Tennis, Basketball, Bocce Ball-complimentary equipment) Daily Yoga or Fitness Classes, Daily Paddleboard Rental (includes 1 board for 2-hour use) and Enhanced Wi-Fi Access. There is also a free trolley from the hotel to downtown Kona. Not included are daily parking and private room charges.