Registration                 International Conference on the Lens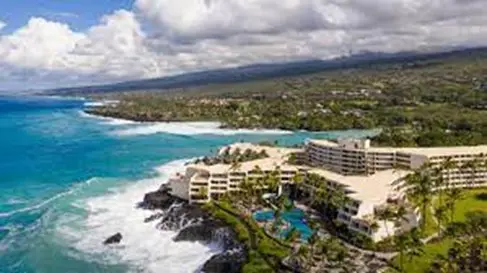 The International Conference on the Lens will be held at the Outrigger Kona Resort and Spa beginning Sunday, December 4, 2022, with Registration in the afternoon followed by the Kinoshita Lecture and acknowledgment of the 2022 Cataract Research Award. Sunday will end with a Hawaiian Welcome reception. This year our inclusive Hotel/Registration fee will be the same as for our 2019 ICL Meeting. Because many traveling from the East Coast arrive late Sunday, this year we are offering both 6-night and 5-night registration packages with the 6-night package beginning Saturday December 3rd and the 5-night package beginning Sunday December 4. Both Registration Packages end at noon on Friday, December 9, 2022, and include your hotel room at the Outrigger and other conference amenities:
• Daily breakfasts
• Meeting coffee breaks
• Meeting lunches on Monday, Tuesday and Thursday
• Poster Session refreshment
• Hawaiian Reception Sunday evening, Luau with Show on Monday evening and the Conference Banquet on Thursday evening
| Registration (tax included) | 5-Nights | 6-Nights |
| --- | --- | --- |
| Single Room | $2045 | $2,278 |
| Participants Sharing Double Room | $1550 | $1,783 |
| Participant Sharing Double Room with partner | $2170 | $2,438 |
| Registration for partner | $250 | includes breakfasts, reception, luau and banquet for partner. |
Also included is a free trolley from the hotel to downtown Kona. Not included are daily parking and private room charges.
For scientific attendees not staying at the conference hotel, the registration fee will be $850 which includes the coffee breaks, lunches, reception, luau, and banquet.