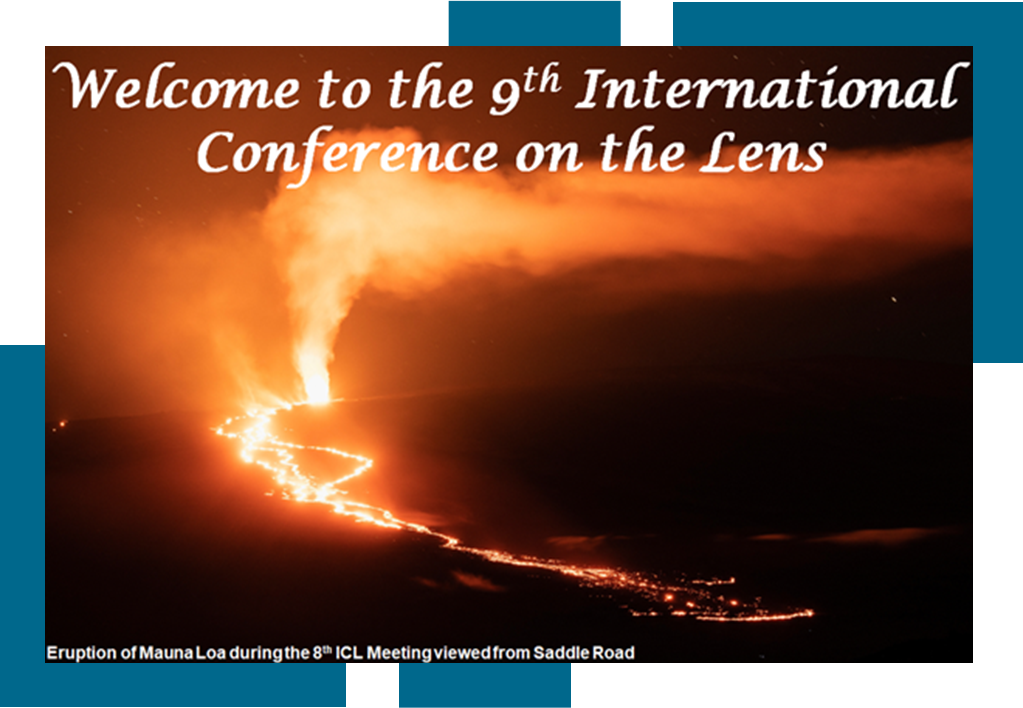 Program for the
9th International Conference on the Lens (ICL) December 10-15, 2023
This conference provides lens researchers with the unique opportunity to meet in a casual atmosphere to exchange the latest breakthroughs in lens research and establish collaborations over meals, while also enjoying the many wonderful activities available in Kona, Hawaii.
The scientific program for the 9th ICL is spearheaded by Dr. Salil Lachke, from the University of Delaware. Program information will be added to this page when available.
Click here for a copy of the last 8th ICL Program.
The Meeting Will Incorporate All Aspects of the Lens and Cataract Formation
Sessions will be organized by Dr. Lacke and session chairs appointed by the organizing committee, who will in turn invite session speakers. In each session, one slot will be left open, and the final speaker will be selected from the submitted abstracts. In addition to oral presentations, there will be a poster session and a special invited lecture on the impact of cataract on vision.